Our Story
Dedicated to decommissioning workspaces in the most cost-effective and sustainable process possible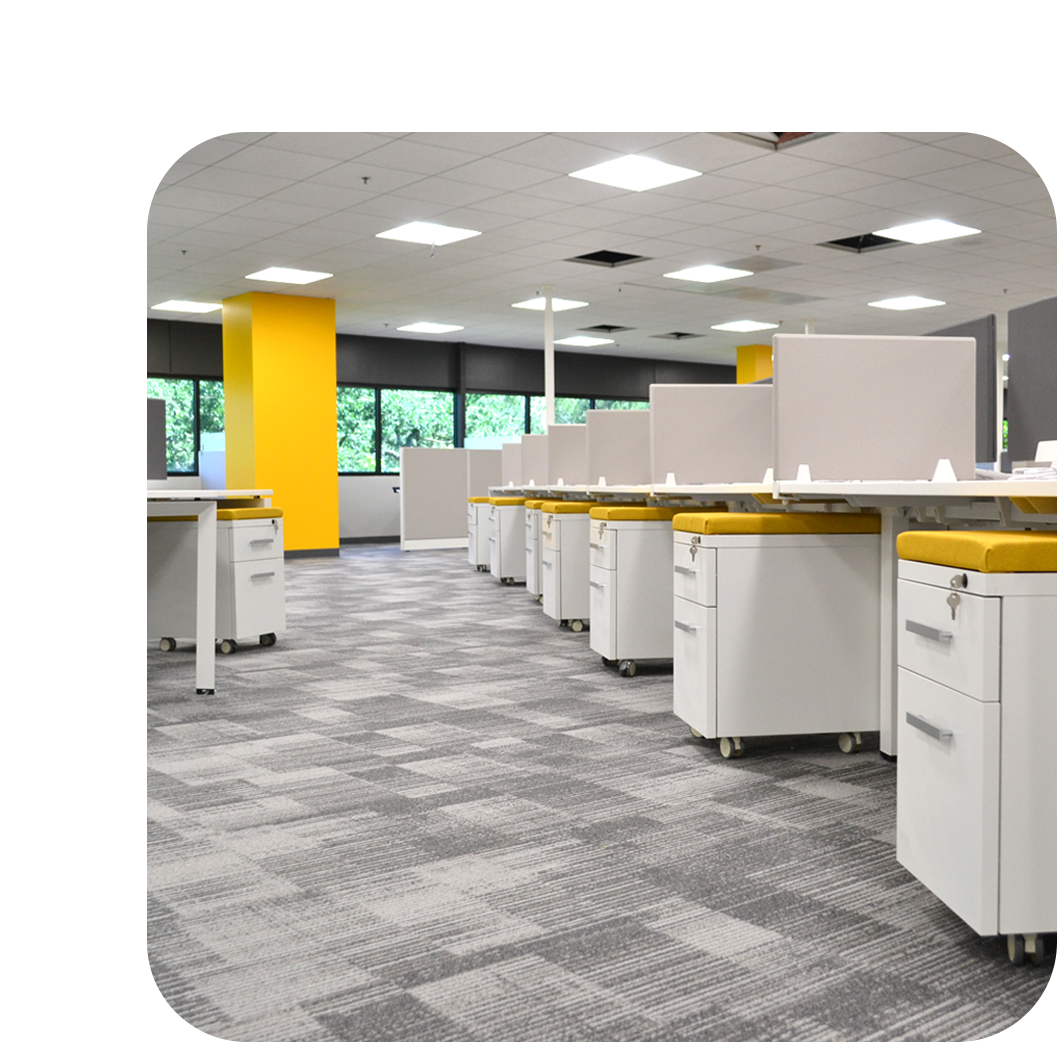 A sustainable solution, a tested process, and a desire to benefit the planet and the people living here.
The Greener Source Team has always been in the office furniture liquidation "cash for assets" business (Better Source). Over the years, we realized that the items not purchased from our clients were being disposed of by dumping into landfill. We decided to develop a more sustainable process that saves the planet and benefits people who are doing good in their local communities. The goal at Greener Source is to provide an environmentally responsible decommission solution, keeping surplus office furnishings out of landfill and getting those items to the charitable organizations who can use them.
Dedicated to decommissioning workspaces with the most sustainable process possible, Greener Source brings value back to businesses
through liquidation and resale while creating opportunities for nonprofits by donating sustainable workspace solutions and avoiding the landfill. Greener Source brings value to our customers first through liquidation services, second by providing furniture to charitable organizations like nonprofits, schools, and religious organizations, and third by recycling. The goal is to divert as much as possible from landfill through careful thought, planning and care.

Headquartered in the San Francisco Bay Area, Greener Source helps companies across the country. Our services include project management, product assessment, liquidation, donation and recycling of unwanted office furniture items, delivery and diversion reporting. Our donation inventory is constantly changing with products arriving weekly. Our warehouse is also stocked with used products that can fill an entire office space whether large or small.
Greener Source is always focused on providing a seamless customer experience in the most transparent and honest way possible.
We know that not all items will be donated or recycled but we are committed to doing our part to reduce the amount of office waste going to landfill. Our carefully designed impact reporting is an essential component developed to help both clients and charities share the sustainability story.
Send Us an Inquiry
Please check our
FAQ
for common questions. To contact us for other inquiries, please fill out the form below.